Starting the School Year with Teaching and Learning
New Teachers PD
The EL Department welcomed newly hired teachers on August 14th with a full day professional development.  The professional development included planning with the standards in mind and writing content and language objectives.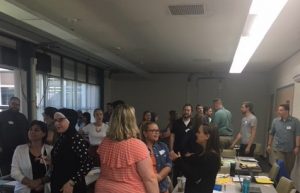 Essential Practices in Literacy
The EL Department welcomed ELD Specialists back by rolling out Michigan's Essential Instructional Practices in Early Literacy.  The purpose is to "increase Michigan's capacity to improve children's literacy by identifying a small set of research supported literacy instructional practices that could be a focus of professional development throughout the state."
SIOP in the Secondary Content Areas
New secondary teachers actively engaged in an overview of Sheltered Instruction Observation Protocol (SIOP) and Language & Literacy in a session designed for their specific content—SIOP for Science, SIOP for Social Studies, SIOP for Math, and SIOP for English Language Arts .
District Keynote – A Focus on PLCs
The district was fortunate to have Eric Twadell, Ph.D., Superintendent of Adlai E. Stevenson High School from Lincolnshire, Illinois as the Keynote speaker on August 23, 2018.  Dr. Twadell had an engaging presentation to support the PLC Process which will help us move from "Good To Great."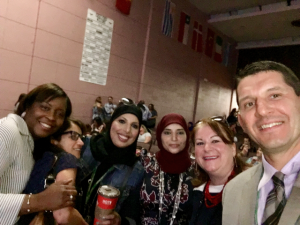 "Summer-Full" Learning ELD & Title 1 Meeting: Focus on Essential Practice 3