Michigan's Essential Instructional Practices in Early Literacy
Members of the EL Department and several instructional coaches attended a valuable four day workshop delving into Michigan's released "Essential Instructional Practices in  Early Literacy: K to 3".
Michigan educators launched the workshop by making a case for research.  They reminded the audience that just because something is written in a book or article does not make it research-informed.  They strongly encouraged educators to rely on resources for literacy that are deeply informed by research just as the work they did to put together the Essential Instructional Practices.
If you download the document, you will notice that the focus is on classroom-level practices.  Each of these ten practices are research-informed and can have a positive impact on literacy development.  In fact, we were informed that they should be viewed as presenting a 'minimum standard of care' for Michigan's children. The belief is that the use of these practices in EVERY classroom EVERY day could make a positive difference in Michigan's literacy achievement.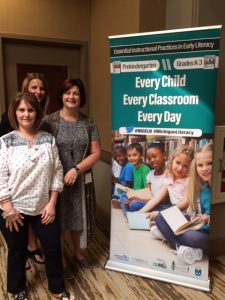 Special Populations New on Colorin Colorado – A Highlight on Dearborn's Efforts