Welcoming A New Member to Our EL Department
Jeannine Oynoian is the new face in the EL Department.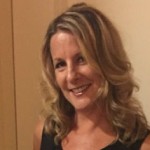 Jeannine filled Maura Sedgeman's position after Maura retired in July.   Jeannine comes to us from Whitmore Bolles and previously Oakman Elementary where she served as an Instructional Coach.  Her new title is Language and Literacy SIOP Trainer. She is here to serve the department and schools in supporting the needs of ELs.  Her focus will be working with schools in the Dearborn High feeder track.
Jeannine brings with her a wealth of knowledge, experience and commitment.  We are lucky to have her!
Jeanine's extension is 73126 and email is oynoiaj@dearbornschools.org