Welcoming Visitors to Dearborn
On Wednesday, November 9, a team from East Noble, a district in northern Indiana visited Dearborn Public Schools to learn about the successful EL practices our district has in place.  The Indiana team was seeking a district with a large Arabic-speaking population (a new population to East Noble) that is "highly effective at all aspects that effect interactions with the EL population regarding family contact, cultural sensitivity and best practices."  In collaboration with the Michigan Department of Education, Dearborn was recommended as a district to visit.
The Federal Program Director along with a principal and a team of elementary and secondary teachers visited Salina Elementary, Salina Intermediate and Edsel Ford High School.  They met with the leadership teams from each building to learn about their school initiatives and programs in place, followed by classroom walk-throughs and observations.  The team then reconvened at central office to debrief the day and answer questions.  It was an exciting day for the team!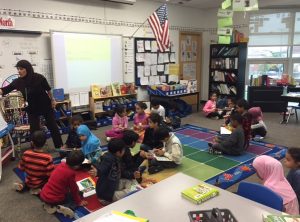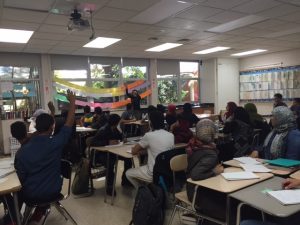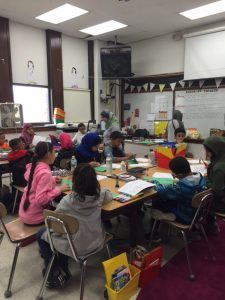 Here is a note passed along from the coordinator of Federal Programs:
"I would like to thank you and your team again for letting us visit.  Your generosity and graciousness was much appreciated.  My team has much to ponder and consider as we move toward better meeting the needs of our ELs. Please pass our gratitude on to everyone there and we hope to meet again."
Wayne County Regional Enhancement Education Millage Proposal The Role of ELD Specialists