Images and Perceptions: Empowering Communities by Embracing Diversity
The EL Department team had the opportunity to attend the 13th Annual "Images and Perceptions" Diversity conference.  It was a day committed to creating unity within the community and promoting cultural awareness across all boundaries.
The diversity of speakers and topics were interwoven to deliver a powerful message.  Diversity is appreciating that every individual is unique and by embracing diversity, we ultimately empower our community.  Two reoccurring take-away messages worth mentioning were (1) the importance of educating oneself by distinguishing between the media's intentional distortion and truth itself and (2) the importance of building and sustaining relationships to attain the epitome of an empowered community.
Overall, the conference inspired others to be an advocate for diversity and inclusion in any and every capacity.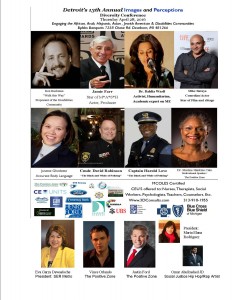 Reflections from our SIOP Teachers UM-D Title II ESL Endorsement Classes End with a Bravo!