Mary, Mary…
It is with regret but warm wishes that the EL Department announces the retirement of Mary Niebel.  She is an integral part of the team (and a fun part too!).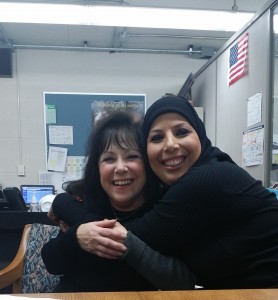 Mary,
One way to look at it is that your retirement actually means that you got promoted to one of the best roles in your life.  Congratulations!
Thanks for everything you have done for your colleagues and the EL Department.  Hard work, dedication and joy are only a few precious things you have shared with us every day.  If you put as much effort into enjoying your retirement as you have all the years you've been working with the EL Department, your retirement will truly be amazing!
May the years ahead bring you great joy and relaxation.  We will truly miss you Mary!
-EL Department